Fundamentals of Computer Networking
About Course
You'll learn the fundamental principles of computer networking to prepare you for the Azure admin and developer learning paths.
What Will I Learn?
List the different network protocols and network standards.
List the different network types and topologies.
List the different types of network devices used in a network.
Describe network communication principles like TCP/IP, DNS, and ports.
Describe how these core components map to Azure networking.
About the instructors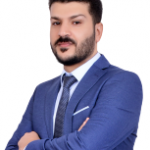 System administrator | Microsoft Trainer
System administrator with years (+10) of experience of designing and managing infrastructure solutions and Microsoft MCT since 2013. focusing on a variety of Microsoft technologies including MS Servers, Active Directory, Exchange Servers, MS Azure, Microsoft 365, System Center family and Business Continuity.