Introduction to Azure virtual machines
About Course
Learn about the decisions you make before creating a virtual machine, the options to create and manage the VM, and the extensions and services you use to manage your VM.
What Will I Learn?
Navigating Your Account
Finding Help and Changing Settings
Using Desktop Apps with Office 365
Outlook Web Apps
Getting Started with the Outlook Web App
Configuring the Outlook Web App
Managing Contacts
Using the Calendar
Newsfeed
Yammer
Getting Started with Microsoft Teams
Getting Started Skype for Business 2016
Making Calls with Skype for Business 2016
Working with Office Online Apps
Use Word Online
Using Excel Online
Using PowerPoint Online
Using OneNote Online
Compile a checklist for creating an Azure Virtual Machine
Exercise – Create a VM using the Azure portal
Describe the options available to create and manage an Azure Virtual Machine
Manage the availability of your Azure VMs
Back up your virtual machines
About the instructors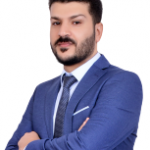 System administrator | Microsoft Trainer
System administrator with years (+10) of experience of designing and managing infrastructure solutions and Microsoft MCT since 2013. focusing on a variety of Microsoft technologies including MS Servers, Active Directory, Exchange Servers, MS Azure, Microsoft 365, System Center family and Business Continuity.